Region 6 - Hill Country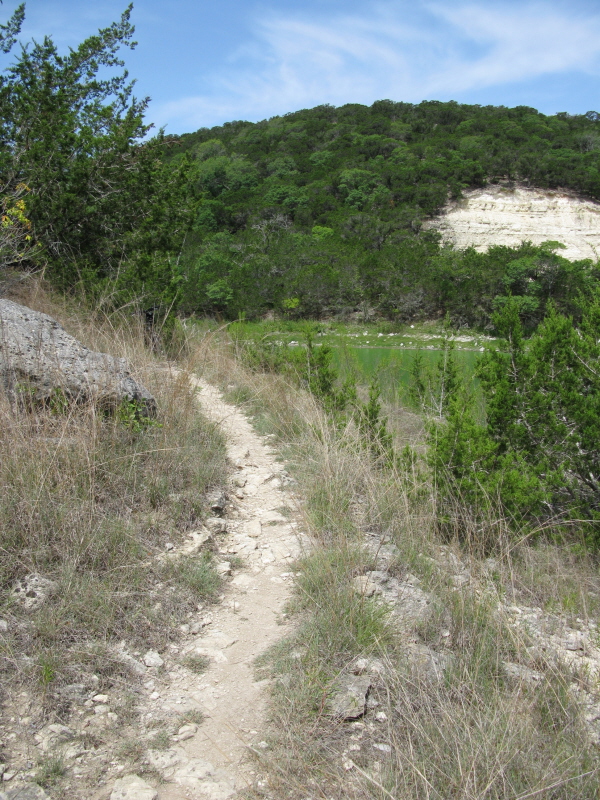 The Hill Country Region definitely lives up to its name, with Flat Rock Ranch, Camp Eagle, and Hill Country State Natural Area gladly willing to remind you in the event you have a lapse in memory. Rocks are most Hill Country trails' claim to fame, so if you plan to ride in this region don't say you weren't forewarned.
This isn't to say that all Hill Country trails are suited for climbers only. For example, head over to Muleshoe Bend Recreation Area for a "roller-coaster" ride without the big climbs and with the bonus of dipping in the waters of Lake Travis afterwards.
Note: MountainBikeTx.com only lists legitimate trails. We do NOT list bandit trails. If a trail we have listed is not a legal place to ride, please notify us immediately and we will look into it.
Trails
Note: Trails marked with an asterisk (*) are not listed on the Googlemap
Don't see the trail you are looking for listed?
Check out our Texas Mountain Bike Trails Directory to see if we have it listed by another name.
Cities in the Hill Country Region
Austin | Bandera | Big Lake | Blanco | Boerne | Brackettville | Brady | Buchanan Dam
Burnet | Camp Verde | Camp Wood | Cedar Park | Comfort | Concan | Devine
Dripping Springs | Eldorado | Elgin | Fort McKavett | Fredericksburg | Georgetown
Goldthwaite | Hondo | Ingram | Johnson City | Junction | Kerrville | Kyle | Lago Vista
Lampasas | Leakey | Llano | Luckenbach | Marble Falls | Mason | Menard | Mertzon
Mountain Home | New Braunfels | Ozona | Rio Frio | Rocksprings | Round Rock
San Marcos | San Saba | Sonora | Stonewall | Taylor | Utopia | Uvalde | Vanderpool
Wimberley