Region 7 - Big Bend Country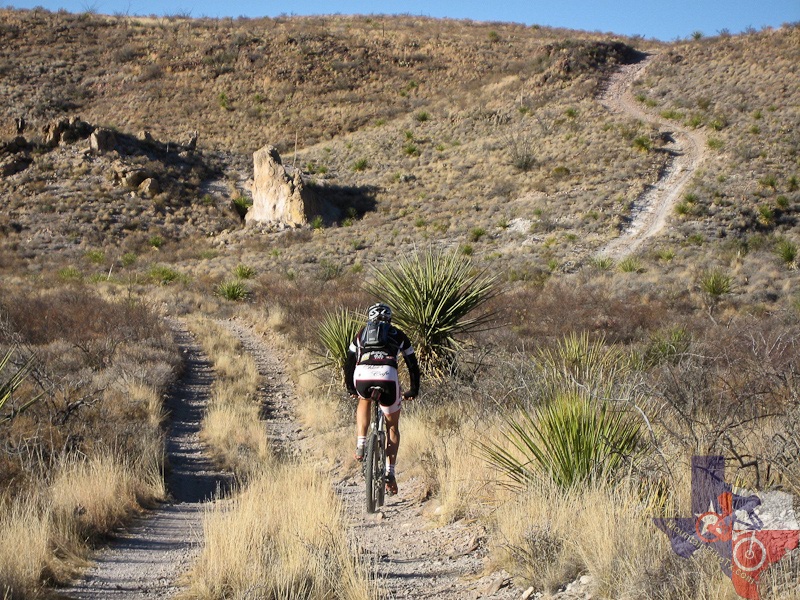 Big Bend Country offers some of the most intense riding in one place. If you consider blazing hot temperatures in the summer and 60 mile long rides intense. Oh, and just so you know, there are actually mountains to mountain bike out here! Venture out to Davis Mountains State Park and ride along the most extensive mountain range in Texas or ride along Devils River at Devils River State Natural Area.
If you are riding anytime near the summer months, make sure you bring plenty of water. Then again, that applies to almost anywhere in Texas.
Note: MountainBikeTx.com only lists legitimate trails. We do NOT list bandit trails. If a trail we have listed is not a legal place to ride, please notify us immediately and we will look into it.
Trails
Note: Trails marked with an asterisk (*) are not listed on the Googlemap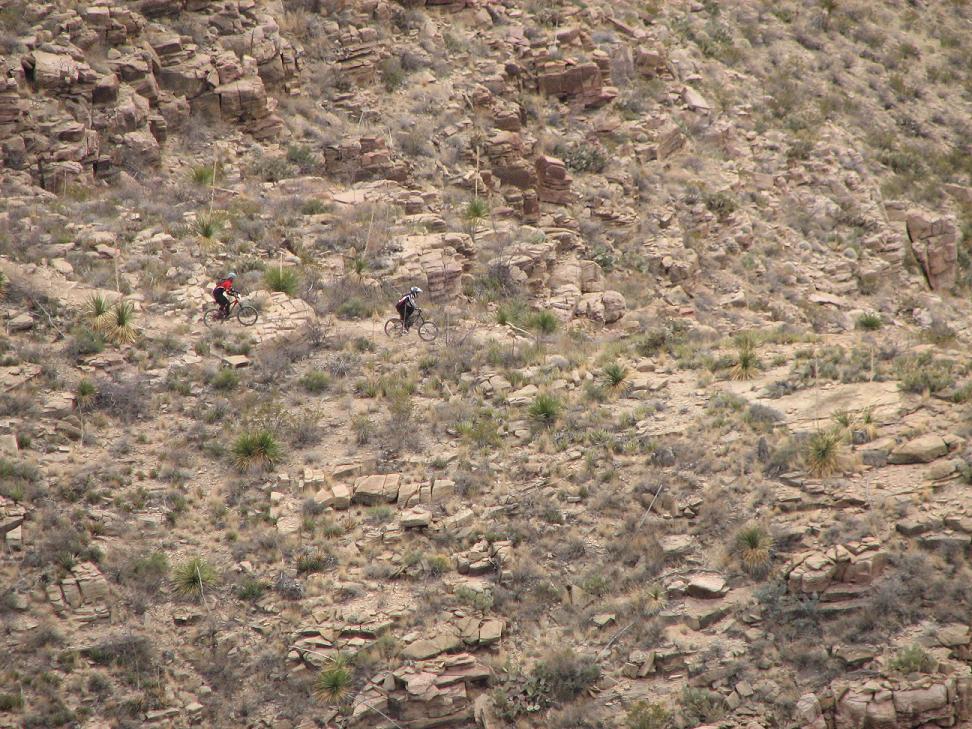 Looking for a few different routes in the El Paso area?
Check out geobetty.com!
Don't see the trail you are looking for listed?
Check out our Texas Mountain Bike Trails Directory to see if we have it listed by another name.
Cities in the Big Bend Country Region
Alpine | Anthony | Balmorhea | Big Bend National Park | Del Rio | El Paso | Fort Davis
Fort Stockton | Iraan | Kermit | Kingsland | Lajitas | Langtry | Marathon | Marfa
McCamey | Midland | Monahans | Odessa | Pecos | Pine Springs | Presidio | Salt Flat
Sanderson | Sierra Blanca | Stanton | Study Butte | Terlingua | Van Horn