Region 3 - Piney Woods
The highlights of the Piney Woods Region are the trees, lots of trees! In other words, actual mountain biking through dense, majestic pines and various other trees! How sweet is that? This is especially true when you consider that one of the more well-known spots to ride in this region, Double Lake Recreation Area, is located in the Sam Houston National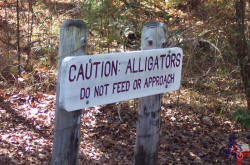 Forest. Huntsville State Park and the rest of the State Parks in this Region aren't any different.
With that in mind, perhaps the ideal time to ride in the Piney Woods Region is in the Fall...yes, that would entail hitting your brakes long enough to admire the leaves and their changing colors and maybe take a picture or two. Ok, start pedaling again.
Note: MountainBikeTx.com only lists legitimate trails. We do NOT list bandit trails. If a trail we have listed is not a legal place to ride, please notify us immediately and we will look into it.
Trails
Note: Trails marked with an asterisk (*) are not listed on the Googlemap
Don't see the trail you are looking for listed?
Check out our Texas Mountain Bike Trails Directory to see if we have it listed by another name.
Cities in the Piney Woods Region
Alto | Atlanta | Camden | Carthage | Cleveland | Coldspring | Conroe
Daingerfield | Gilmer | Gladewater | Hallsville | Hemphill | Henderson | Huntsville
Jacksonville | Jasper | Jefferson | Karnack | Kilgore | Kirbyville | Kountze | Liberty
Livingston | Longview | Lufkin | Lumberton | Marietta | Marshall | Mineola | Moscow
Mount Pleasant | Nacogdoches | Newton | Pittsburg | Quitman | Rusk | San Augustine
Saratoga | Silsbee | Tatum | Texarkana | Tyler | Uncertain | Waskom | Winnsboro
Woodville | Zavalla